I work with wonderful, experienced and dedicated teachers who share my passion for health and wellbeing. Meet them here.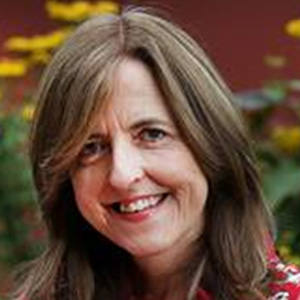 Orla trained as a Clinical Psychologist and Drama therapist and has worked as a Rehabilitation and Wellness facilitator in mental health for 25 years. Somatic studies, authentic movement and being a Community dance teacher have also been areas of exploration.
Meditation and mindfulness have been important to Orla as far back as she can remember. However, it was 33 years ago as a psychology student that she began to formally meditate. For many years she wished to integrate her practice into her work, and in the last few decades as science and mindfulness have come into a beautiful and fruitful dialogue, this became possible. This development brought Orla to train as an MBSR and MBCT teacher with the German Institute for Mindfulness-Based Approaches. She also completed her training as a mindfulness – based compassionate living (MBCL) teacher with the same institute.
Further training has included the practicum in mindfulness-based stress reduction with Saki Santorelli and Florence Meleo Meyer from the University of Massachusetts Medical School. She has completed a foundational teacher training in mindful eating / conscious living with Jan Chozen Bays and is a Mindful Self Compassion teacher having trained with Christopher Germer and Kristin Neff. She also has an interest in neuroscience and has attended professional training in positive neuroplasticity with Rick Hanson. She is currently a teacher in training with Irish Tai Chi Chuan Association having trained as a Taoist meditation teacher and Quantum Coherence Therapist.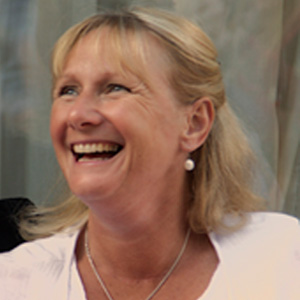 Kathryn Lovewell is an award-winning international speaker, trainer, and Certified Mindful Self-Compassion teacher. She is the author of The Voices in my Head, The Little Book of Self-Compassion, Every Teacher Matters: Inspiring Well-being through Mindfulness, Co-author of The Positive Edge Journal and Founder of Kind Mind Academy.
For over a decade she has combined meditation, mindful awareness and therapeutic practices to create self-development programmes to inspire emotional health and well-being. She has been teaching meditation and self-inquiry since 2006, having qualified as a Journey™ Therapist with Brandon Bays, internationally acclaimed mind/body healing expert.
She is an international speaker and trainer, working with organisations such as the Department for Education Victoria, Australia; Maroondah Plus 10 Schools, NHS England, the National Union of Teachers, Australian Independent Schools, the Institute of Education and The Museum of Happiness. She is an enthusiastic teacher having taught in mainstream secondary schools and in the community for over 20 years.
Kathryn is the proud mum of two gorgeous young men, Oliver & Dominic, lives with her inspirational partner and co-teacher Liz and cherishes every opportunity she has to spread the message of self-compassion. She fervently believes mindful self-compassion is pivotal to mind-health, personal happiness and life satisfaction.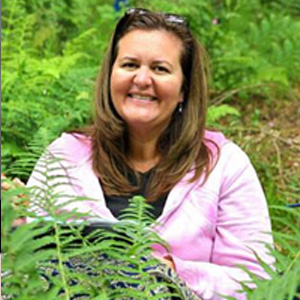 Liz Walker spent the first three years of her MSC experience gently deepening her personal practice whilst supporting Certified MSC Teacher Kathryn Lovewell and her participants in the room and behind the scenes. Witnessing the dramatic change in her own inner landscape and the profound life-changes in participants, Liz choose to take up the baton to sit at the front of the room.
She is a beautiful teacher, gentle, non-judgemental and exquisitely patient both with herself and her participants. Prior to being introduced to the concepts of MSC in 2015 she had a very strong inner critic, and now finds she is able to increasingly soothe this critical voice and be kinder to herself. Now, instead of beating herself up with what she does not achieve, she intentionally acknowledges her successes, enjoying a few internal high 5s!
Liz loves providing amazing, memorable experiences where comfort and joy are the key ingredient. She is exceptional at creating, organising and running inspirational and supportive events. She loves learning, laughing and letting go! Liz is deeply skilled and particularly delighted about holding a kind, nurturing embrace for all participants.